Turnkey Vending Team (TVT)
Imagine walking through a facility and all the vending systems you see are now yours branded with your logos for all to see. You now OWN the customer and that fact smacks your competitors in the face every day. You've found that facility's needs, provided state of the art solutions your competition doesn't offer, solved your customer's pains, and positioned them for long-term sustainability and profitability.
Contract/Outsource Jak's Turnkey Vending Team (TVT) to handle the selling, installation, training, ongoing support, and service/repairs to your customers regarding everything vending. You get a team of vending/inventory management experts for a fraction of the cost of 1 entry-level employee.
You will be able to offer FREE vending systems at no net cost to you or generate NEW PROFITS by leasing the equipment offering low monthly payments to your customers and prospects. You merely provide the opportunities with existing customers and prospects and Jak's TVT handles all the rest.
TVT Process
Customer/Prospect Opportunity &
Facility Analysis
Identification of Inefficiencies, Needs, & Pains
Pairing with Optimal Proprietary
Equipment & Software Solutions
Win the Business
Install the Systems
Train Your Customers
Ongoing Service & Support
TVT Deliverables Provided Both In-Person and Virtually
Training of your Sales Team
Joint Calls/Facility Inspections
Software & Equipment Demos
ROI Computation & Pricing Analysis
Quote Preparation and Closing
Logistics and Shipping of Equipment
Installation of Equipment
Integration of Software
Customer Training & Ongoing Support
Benefits to Distributors
Win New Customers
Increase Revenues & Profits with
Existing Customers
Create Firewall Against Competition
Eliminate Customer Pains
Enhance Customer Relationships
Become a True Solutions Provider
Improve Corporate Image & Legitimacy
Ability to Offer Free Vending
Profit from Sale/Lease of Vending
Benefits to Facilities
Automation of All Inventory & Material Flow
Tracking of Consumables as well as Durable Goods and Tooling
100% Ongoing Transparency of All Vendor Fulfillment & Product Pricing
24/7 Worker Access to All Materials
Reduce Waste, Over Consumption, and Theft
Reduce Safety Stock and Eliminate Stockouts
Reduce Overhead & Inventory Costs
Increase Efficiencies, Profits, & Sustainability
Realtime 24/7 Remote Access, Custom Data Collection & Report Generation of:

Inventory Consumption and Re-Orders
Costs of All Products from All Vendors
User Transactions

Secure State of the Art Video Recording of All Transactions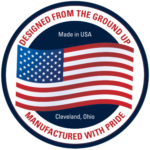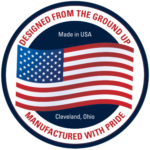 BEST IN WORLD 3 YEAR COMPLETE WARRANTY
We offer Equipment Financing
To Schedule a Software Demo: